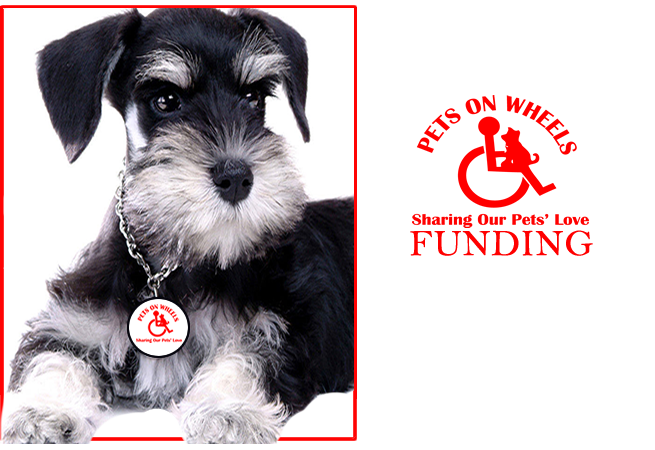 Pets on Wheels volunteers and their pets enhance the lives of the elderly and/or infirm by providing pet therapy visits to residents in nursing homes, rehabilitation centers, and other care facilities.
More About Us
Pets on Wheels of Scottsdale was founded in 1990 to enhance the lives of the elderly and/or infirm who reside in a health care facility. In 2019, Pets on Wheels has grown to more than 90 volunteer teams, serving more than 25 health care facilities. More than one million times, our volunteers have asked a care center resident, "Would you like to pet my dog?"
Our dogs are household pets that make weekly visits with their owner to residents of these facilities. We've recently added two cats, a miniature horse and a miniature pig to our therapy teams! We are an all-volunteer organization (NO paid staff) that is supported entirely by donations.
In addition to visiting nursing homes, memory care communities, rehab facilities, and other care centers, Pet on Wheels volunteer teams also:
- visit patients at the Virginia G. Piper Cancer Center and Scottsdale Osborn Medical Center
- visit participants at Scottsdale Training and Rehabilitation Services (STARS)
- attend public events such as Senior Health Fairs, Pet Parades at care centers, SkyKids, Dogs in the Garden and College Campus Stress Busters
Address:
Pets On Wheels of Scottsdale
1700 N Granite Reef Rd
Scottsdale, AZ 85257

Phone:
480-312-1741

Email:
petsonwheelsaz@gmail.com

Website: www.petsonwheelsscottsdale.org
Pets on Wheels of Scottsdale is a 501(c)(3) not-for-profit program.